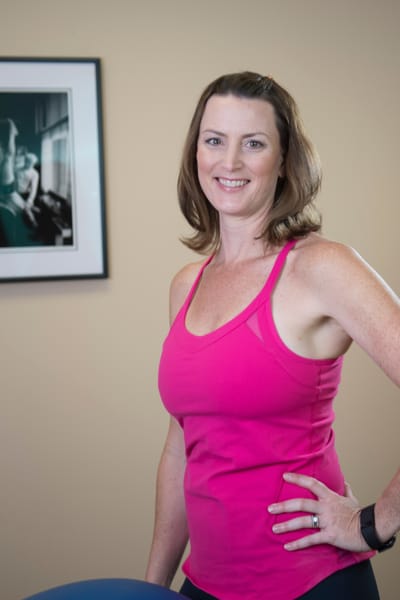 Pure Pilates is excited to welcome Kelli Burkhalter Hutchins to Oklahoma City in April.
CLICK HERE TO RESERVE YOUR WORKSHOP SPOT
The Pelvis: Finding Its Place & Space
In this workshop we will deep dive into the structure and natural movement of the pelvis –and how imbalances like a torsion or scoliosis affect the whole body. We will explore how the body compensates in the pelvis and ribcage and how this can lead to back pain, and hip and knee injuries. We will spend time looking at these patterns to recognize these imbalances. We will discover how to address these issues in your teaching and educate our clients on how they can be more present and proactive in their everyday movement. Learning how to realign your clients on the equipment and mat can help prevent injury and enable better healing after an injury or surgery. We will look at different exercises on all apparatus to explore these imbalances.
Saturday, April 1, 2023 · 2-5 pm · 3 CECs
Take Your Power Back: Discovering Your Upper Body Power
We will explore Pilates exercises on the equipment to better understand the role of the upper body and develop strength. We will look at some of the missing links that most of us have in our upper bodies and how we can focus on increasing strength in these areas while practicing Pilates. Starting your exercise sequence from these strengths will give a better connection to the whole body. Viewing the Pilates Method through this lens will increase strength and get you closer to uniform development.
Sunday, April 2, 2023 · 9 – Noon · 3 CECs
Kelli's Teaching Scheule:
Saturday:
Private, Duet or Trio - 8:00 am, 9:00 am & Noon
Reformer Class - 10:00 am
Chair Class - 11:00 am
Sunday:
Chair Class - 1:00 pm
Private, Duet or Trio - 2:00 pm, 3:00 pm & 4:00 pm
CLICK HERE TO SCHEDULE A PRIVATE LESSON OR CLASS
About Kelli:
Kelli Burkhalter Hutchins has been teaching Pilates since 2005. She received her Bachelor of Arts in Psychology from the University of Colorado at Boulder. She discovered The Pilates Center of Boulder in 2001 to begin her Pilates tutelage. Upon graduation in 2005 she was hired as a teacher for The Pilates Center. In 2008, Kelli became the Teacher Training Coordinator for TPC and continued to grow the education programs at The Pilates Center. Currently Kelli is the Director of Education. Since graduating from TPC, Kelli has mentored closely with Amy Taylor Alpers and Rachel Taylor Segel. Kelli is NCPT Certified and a NPCP Provider, as well as a Master's Program Presenter and Licensed Teacher Trainer for TPC. She has traveled around the world teaching Master's Program Workshops for TPC and has taught at Pilates Anytime. In July 2020, Kelli was featured in Pilates Style.